Frequently Asked Questions
No questions are silly questions, you might find you answer below. If not, Contact us 🙂
Does it cost more depending on my event?
Defiantly not! Regardless of it being a party, engagement, wedding, corporate event etc. We believe just because its a different event the price should remain the same. With low affordable rates we want entertainment to be in everyone's budget.
Can you deliver the games for me?
We sure can 🙂 . We work mostly off a self hire basis to keep costs for yourself down but if you are stuck for time and need them delivered we defiantly can quote this for you. Either send us a message or fill out a booking form with your delivery information.
How do payment terms work?
We wanted to save you the hassle of remembering to make payment installments in the lead up to your event. So once booking has been confirmed you are given 14 days payment terms which is to pay in full.
How long can I hire games for?
Our hire terms are not based on an hourly or daily figure. They are for the duration of your hire. For most people we suggest a pickup on Friday with return on the Tuesday. But can be very flexible depending on the day of your event.
Do you do more then Lawn Games?
Here at Chameleon Event Hire we pride ourselves on providing affordable entertainment for your event. We partner with a company called Party Chameleon who specialize in Children's Entertainment such as face painters and balloon twisters, We are able to bundle our games with an entertainer to save on delivery costs and provide that extra level on fun on the day.
Do you offer any package discounts?
We currently have 3 packages available:
3 Game  Party Pack
Hunter Delivery Package
8 Game Multi Bundle
These can all be found on our Lawn Game page HERE.
How does it all work you ask?
Well, its simple….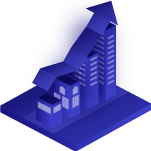 Book your games
Visit the Book Now page
Enter all relevent details
Submit your form
Await your SMS confirmation
Check your email for the Invoice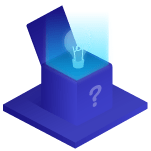 Check the Invoice
Check Your Invoice Is Correct
Make payment
Await SMS Confirmation of payment
Check your Email for the receipt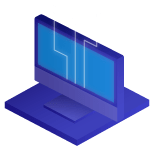 Pickup Your Games
You will receive an SMS the week of your games hire
Confirm the pickup day and time
Turn up on the day 🙂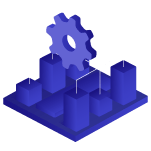 Returning The Games
Ensure all games are accounted for
Return the games to pickup location
You will receive an email regarding your hire experience with us
Simple, Minimal Contact
A simple process means we cut out all that messy middle ground.
No need to email back and fourth and have 7 phone conversations.
Hiring Lawn Games is a simple thing, so the process involved needs to be simple aswell.
Secure
Secure Online payments accepted through Stripe. An online based platform which allows secure credit card payments to be processed in real time allowing us to receive your payment send send a receipt within minutes.
Guaranteed Satisfaction
With over 300 Private Hires, Dozens of Corporate events, Multiple yearly bookings in place and a 5* Facebook review.
We GURANTEE you will be satisfied with your hire or we will refund you 100% of the hire price.